PRESENTERS
Christopher Graves
President & Founder
Ogilvy Center for Behavioral Science
Christopher Graves was named founding President of the Ogilvy Center for Behavioral Science in 2017 after serving 12 years as Global Chairman, Global CEO, and Regional (APAC) CEO for Ogilvy Public Relations. He also served as a member of the Ogilvy & Mather Worldwide Board and Executive Committee.
Graves joined Ogilvy after two decades in media and news, including 18 years with Dow Jones & The Wall Street Journal. He also headed all news & programming for the TV networks CNBC Asia and CNBC Europe.
He was elected life member to the Council on Foreign Relations in 2010, the most influential foreign policy think tank in the US.
Christopher was awarded a prestigious Rockefeller Foundation Bellagio Residency in 2016 for his work in behavioral science in communications.
Graves served two terms as chairman of the industry association, PR Council, and as a trustee of the Institute for Public Relations where he cofounded their behavioral insights initiative.
Christopher is an active and highly-rated public speaker. He appears as a guest expert on television news, and as a guest anchor on CNBC. He has chaired sessions with world leaders and CEOs at the World Economic Forum (Davos and Summer Davos in China) for more than a decade. He has also been a speaker at SXSW, The Clinton Global Initiative, the World Islamic Economic Forum, and has keynoted hundreds of summits and corporate meetings.
David VanderWaal
Senior Vice President of Marketing
LG Electronics in North America
David VanderWaal is Senior Vice President of Marketing for LG Electronics in North America.  In this role, he is responsible for all marketing activities for both LG business units (Home Appliances, Consumer Electronics, and Mobile) which include the development of LG's annual marketing plan and full responsibility for LG's multi-million dollar US marketing budget.  He is also responsible for the marketing in LG Canada.  Key functions of his role include:
Lead advertising/marketing campaigns designed to increase overall brand health of LG
Development of best-in-class Omni-channel experiences for shoppers in both the HE and HA categories, including all retailer extensions
Prior to this role, Dave was Sr. Director of HA Marketing, with similar functional responsibilities, but just for the LG Home Appliance company.  Prior to that, Dave led all Shopper Marketing in the US for LG Electronics, where he had responsibility for all in-store marketing activities for the LG Electronics brand with all retail channels, including Wal-Mart, Costco, Best Buy, & Home Depot.  Prior to joining LG, he ran his own Marketing Consultancy Group and Shopper Marketing Agency for over 20 years, working with the likes of Hallmark, Maytag, and Sprint.
Dave has been inducted into the prestigious Path to Purchase Institute Hall of Fame for lifetime achievements contributing to the advancement of the shopper marketing industry. Dave has also been awarded a place in the POPAI (Point of Purchase Advertising Institute) Hall of Fame, which recognized industry lifetime achievement awards for marketing professionals in the retail environment.
Dave received the POPAI Chief Award in 2011 while in charge of LG's shopper marketing, which is given to the brand that best represents marketing excellence at retail.  He was ranked in the Path to Purchase Institute's "Who's Who in Shopper Marketing" in 2009 – 2011 and In-Store Marketing Institute's "Who's Who in Merchandising" in 2009 – 2011.  Beyond this, he has received numerous OMA and DOT gold award winning displays during 2001 – 2011.
Lesa Ukman
Founder, IEG (Sponsorship.com), Lesa Ukman Partnerships and ProSocial Valuation Service
sa Ukman is a thought-leading entrepreneur, writer and speaker renowned as a pioneer in assigning value to marketing collaborations. She has propelled sponsorship from a promotional sideline to a vital discipline by creating the methodology to value and measure investments in sports, arts, entertainment and nonprofits. Her analytics have been adopted throughout the world.
While working for the City of Chicago Mayor's Office of Special Events in 1980, Lesa devised the first-ever public/private partnership programs, which still serve as the blueprint for municipal marketing.
Driven by the then-radical idea that businesses that partner with the things people love—sports, music, festivals and nonprofit causes—vastly outperform competitors, she founded IEG (sponsorship.com) in 1982. Her ideas caught the imagination of the business world, giving rise to an industry now worth more than $85 billion. In 2006 she sold IEG to WPP, the world's largest advertising, marketing and communications services group.
Tyra Bryant-Stephens, MD
Director and Founder
The Community Asthma Prevention Program
The Children's Hospital of Philadelphia
Dr. Tyra Bryant-Stephens founded the Community Asthma Prevention Program of Philadelphia at the Children's Hospital of Philadelphia in 1997. As Medical Director of the program, she leads a staff of 12 that includes RN clinical and educational coordinators as well as lay home visitors.
CAPP's first project, funded by the U.S. Department of Health's Office of Minority Health, aimed to improve the health and well-being of children with asthma by providing free asthma classes in the community for parents and their children with asthma. The project also supported a new way of providing education in the homes of children with asthma where parents learned about the types of environmental changes that could be made to improve their child's asthma. In offering home visits and free asthma education, CAPP satisfied a strong need in the West Philadelphia community and received tremendously positive feedback from families and class participants.
In 2000 and 2001, CAPP's success in providing asthma education in the home and community was expanded when Dr. Bryant-Stephens received grants from the U.S. Environmental Protection Agency and the National Institutes of Health. Through the NIH-funded "Community Partnerships for Asthma Prevention" CAPP was able to continue to offer free home visits to the West Philadelphia community. Free asthma education classes continued to be offered through a grant from the Pew foundation.
Also in 2001, CAPP received a grant from the Centers for Disease Control and Prevention to expand its work into the North Philadelphia area. In this project CAPP has worked with a collaborative of partners to implement four main interventions: community asthma education classes, home visits, primary care provider training, and education for schools personnel. In 2005 CAPP also began to offer free asthma education classes to children in Philadelphia public and charter schools. In another new project, as part of the Merck Company Foundation's Merck Childhood Asthma Initiative, CAPP is expanding home visiting and community classes to areas of the city that were not previously served — neighborhoods in South, Northwest and Northeast Philadelphia.

Carolyn Forte
Good Housekeeping Institute
Director of the Home Appliances, Cleaning Products, and Textiles Lab
In 1980, Carolyn joined GHI as an assistant editor in the Textiles Department. Successive promotions gave her the opportunity to change specialties and develop the home appliances and cleaning products category, where she now serves as director. She has "returned to her roots" by also taking on the job of director of the Textiles lab.
Carolyn oversees all the testing and editorial contribution involving home cleaning appliances and products, garments, home furnishings, paper and plastic, as well as providing tips, service, and advice. She also represents Good Housekeeping on national television and radio programs and has helped produce several Good Housekeeping books related to home care and stain removal.
A consumer science specialist by education, Carolyn has a B.A. in home economics from Queens College of the City University of New York. Before joining Good Housekeeping, she was a textile analyst for the Montgomery Ward Co., testing its retail and catalogue merchandise for performance and safety.

John Vanderpool
True Value
Divisional Vice President, Paint
John Vanderpool, Divisional Vice President, Paint, is responsible for new business growth and development of domestic and international commercial alliances for General Paint Manufacturing (GPM) and True Value Paint, as well as leading the R&D and regulatory teams on product innovation and product marketing.
Vanderpool is a strategic business unit leader and new business development expert with over 15 years of leadership experience in the Paint business, including Benjamin Moore & Company where he held a number of leadership roles elevating brand awareness, developing a successful customer retention program, creating new distributor programs and contributing to the improvement of environmental legislation. He also served as President of J.C. Licht for four years, improving top line sales and profitability for the retail chain.
Vanderpool received his MBA from the Kellogg Graduate School of Management at Northwestern University. He also holds a BA in Political Science, Chemistry, and English from Augustana College. Vanderpool is an active leader in his community. He is a Boy Scout Committee Chairman and Troop Master, a youth soccer and hockey coach, league leader and league board member.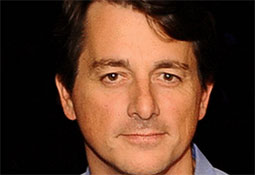 Grady Lee
Co-Founder/CEO, Give2Get, Co-Founder/Chair, IMPACT2030
Grady is the Co-Founder and CEO of Give2Get, a social impact company connecting brands and people to communities and causes. Give2Get works with Fortune 500 companies on both consumer and employee facing strategies, events and programs. Prior to Give2Get, Grady was Co-Founder/COO of RockCorps where he used live events to mobilize hundreds of thousands to give time volunteering in local communities in 10 countries throughout the world.
There, he built pro-social activation campaigns for companies including Coca-Cola (South Africa), Boost Mobile (US), Orange (UK, France, Israel), Optus (Australia), Diageo (Mexico, Colombia, Venezuela) among others. Grady is also a Co-Founder and current Chair of IMPACT 2030, the only private sector-led initiative in partnership with the United Nations to align human capital investments to help achieve the Sustainable Development Goals.
IMPACT 2030 has a current membership of nearly 60 companies with more than 5,000,000 employees in 220 countries. He has degrees from Princeton University and The Anderson School at UCLA.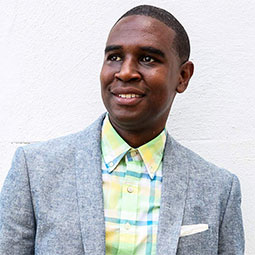 Bobby Jones
CMO, Peace First | Co-Author, "Good is the New Cool: Market Like You Give A Damn"
BOBBY JONES is one of the nation's most respected experts in engaging teen and millennial audiences for social change. Bobby is currently Chief Marketing and Communications Officer (CMCO) ofPeace First, where he leads all of its marketing and communications efforts to help young people in over 100 countries around the world to be powerful peacemakers, creating compassionate solutions to global and local injustices.
He is the co-author of the top-selling book Good is the New Cool: Market Like You Give Damn, a bold manifesto and how-to guide helping marketers to address environmental, civic, and economic issues in ways that grow their business and brand while giving them a renewed sense of purpose as powerful forces for good. Bobby is a passionate advocate for youth empowerment and a renowned international speaker who has spoken at the Vatican, United Nations, SXSW, PSFK, frank, and Harvard University. He is a proud Washington, DC native and lives in Brooklyn, New York with his wife and son.
Debbie Alves
AAFA Brand Ambassador

Debbie Alves, a former international economist and advisor to governments, has returned to her first love as a writer and advocate. She's focusing on helping others learn from her experiences living with severe allergies and asthma, and now with Hyper Eosinophilic Syndrome and its complications. Additionally, she is developing a way for researchers and physicians to gain insights into the needs and difficulties of asthma and allergy patients as they navigate the world.
Debbie was born with severe allergies and developed asthma by 6 months. Her pediatrician told her mother at the time not to get too attached "she probably won't live to Christmas." But each time a crisis was reached, someone came up with an off-label use for a medication, or she simply refused to give up. It was more than a challenge – when she graduated from high school in 1974, they calculated she had been out an average of 2-3 days per week of every year of school.  Despite that, she was one of the first college students exchanged by Nixon-Brezhnev to end the Cold War.  Later, her work was sometimes hindered by her asthma, but as preventive medications gained traction, she benefited. 
Dr John McKeon
CEO Allergy Standards Limited (ASL)
John is the CEO of Allergy Standards Ltd, an international standards and certification body, a company he founded while working as an Emergency Room Doctor. John is a medical entrepreneur who qualified as a doctor from Trinity College Dublin in 1996, is a Fellow of the Royal College of Surgeons and also holds his United States Medical Licensing exams. As CEO, he has led the development of an international intellectual property portfolio of patents and trade marks and negotiated complex licensing agreements. In addition to his entrepreneurial and business activities, John maintains an interest in university research and knowledge exchange practices. He is an Adjunct Professor in the Centre for Practice and Healthcare Innovation as well as a member of the Knowledge Transfer & Innovation Committee, in Trinity College Dublin. John graduated first in his class from the Dublin Institute of Technology Business Incubator Programme with a Post Graduate Diploma in new business development and winning the Docklands Innovation Park awards. He also graduated with distinction from the DIT business school with a post graduate diploma in International Business. John maintains a keen interest in clinical medicine and is a member of the Royal Academy of Medicine. He has had several publications in medical journals such as 'Injury' and the European Journal of Surgery. As an expert in healthcare entrepreneurship he is involved in early stage companies in life sciences, biotechnology & medical device sectors. He is a key member of the vibrant Dublin start up scene working with HealthXL, Enterprise Ireland and Science Foundation Ireland
Kenneth Mendez
CEO Asthma and Allergy Foundation of America (AAFA)
Mendez has built his career in senior leadership by successfully growing the reach of numerous non-profit organizations, a track record he now brings to AAFA in support of its mission to improve the health and quality of life for more than 60 million Americans with asthma and allergies.
Mendez comes to AAFA from AdvaMed, the world's largest medical technology association, where he served as senior executive vice president and chief revenue officer overseeing revenue, strategic planning and business opportunities for the organization since 2006.
"My experience in health care, working extensively in the medical device industry, gives me a perspective on how important innovation is in serving patients and addressing problems in our health care system," said Mendez. "I have seen many promising technologies, especially in the start-up and digital health sectors, and my goal is to work collaboratively with these companies, researchers, regulators and payors to accelerate the development of solutions that benefit people with asthma and allergies."
"We are pleased to welcome Kenny to AAFA and believe his unique background and extensive experience in business as well as non-profit sectors, make him very well-suited to lead our organization," said Heidi Bayer, chairman of AAFA's board of directors. "Kenny is skilled in generating new growth opportunities for organizations and, along with his other strengths, we are particularly excited at the potential growth of AAFA under his new leadership."
Mendez has a personal stake in improving the health of those with asthma and allergies, as he and two of his children manage both conditions. "My family and I are acutely aware of the issues facing people with asthma and allergic diseases," said Mendez. "I'm proud to lead an organization with such a dedicated history of improving our collective health and quality of life."
Prior to his time at AdvaMed, Mendez served as the executive vice president and chief operating officer for the fisheries conservation non-profit organization, Trout Unlimited (TU), His involvement with TU's extensive network of chapters led to an increase in membership from 57,000 to 157,000 during his tenure, broadly expanding the non-profit's reach and influence.
Mendez connects his successful history of growing the organizations he has led to the impact it has had on its members. "When an organization thrives, so does the community it serves," said Mendez. "In joining AAFA, I'm committed to growing this organization by prioritizing the needs of our asthma and allergy community."

Ritesh Patel
Chief Digital Officer
Ogilvy Health & Wellness
Mr. Ritesh Patel has been Chief Digital Officer and Executive Vice President at Ogilvy CommonHealth Worldwide LLC since June 2014. Mr. Patel is responsible for leading the network's New Jersey- and New York-based digital groups, both overseeing and driving the expansion of the teams' collective offerings and client base. Additionally, he collaborate with the chief creative officers in both the New York and New Jersey offices to develop and maintain the highest-quality digital creative output and manage the agency's technology groups to ensure a superior digital experience for the agency's current and prospective client brands.
Mr. Patel has more than 20 years of experience in digital media, web, information technology and operations in the healthcare, retail and hospitality industries. Over the course of his career, Mr. Patel co-founded two companies -- Hospitality Perspectives and Avivocom, a startup banner ad development company that has since been rebranded as Live Advizor, in Montclair. He has also held many senior-level positions in the technology arena including Senior Vice President and managing director for the digital division of HealthEd, global lead, digital and social at Chandler Chicco Companies, a global healthcare communications group in New York City; and global chief information officer for Euro RSCG in New York City (now Havas Worldwide). Immediately prior to joining Ogilvy CommonHealth Worldwide, Mr. Patel was the global head of digital and innovation at inVentiv Health, a life science knowledge and services company located in New York City. Mr. Patel served as Chief Information Officer of Havas Worldwide, Inc (also known as Euro RSCG Worldwide Inc). and was played a leadership role in its establishing global technology objectives and strategies that were aligned with the global vision.
Mr. Patel was also responsible for the following initiatives: global intranet, global extranet, global e-mail, financial reporting, purchasing standards and synergies and infrastructure consolidation at Euro RSCG Worldwide, Inc. Previously, he served as Vice President of Solution Architecture for Dimension Data Integration Services in New York, where he was responsible for creating and delivering new technology-based client offerings, including Web services architecture and strategies for large scale institutions, enterprise architecture assessments and solution design and development. Prior to that, he developed technology thought leadership and new business for companies including Agency.com, iTraffic, Conduit Communications, Forte PLC and Citicorp in the USA and Europe.

About the
asthma & allergy friendly®

Certification Program

Our Vision:
The asthma & allergy friendly® Certification Program vision is to voluntarily create a consumer friendly product labeling and informational partnership that is the gold standard and most recognized health based product Certification Program in the United States.
Purpose of the Program
AAFA and ASL started the Certification Program to:
Raise standards for consumer products
Encourage manufacturers to innovate in the asthma and allergy market
Give consumers actionable insights
Raise awareness of environmental control for asthma and allergies among target groups of consumers, retailers and manufacturers, as well as healthcare professionals and the media
Certification Program Goals
Develop standards and protocols for testing a variety of household environmental control product and service categories
Raise a growing and sustainable source of household products and services that are scientifically validated for those with asthma and allergies
Fill the gap between the asthma and allergy patients' needs and the commercial marketplace
Provide a third-party scientific based validating system for manufacturers